Description
This Zeiss Humphrey Visual Field HFA3- Model 860
Refurbished Humphrey HFA3
Wheelchair Accessible Table
Keyboard, Mouse, Printex Printer
User Manual
Remote Training
6 months warranty
Humphrey Visual Field HFA3 – Model 860 – Key benefits
The Humphrey Field Analyzer 3 (HFA3) combines everything you've always valued in a Humphrey with more than you can imagine to streamline your workflow
Reduce visual field testing time with NEW SITA Faster.
New Mixed Guided Progression Analysis (GPA): Inter-mixing of SITA Standard, SITA Fast, and SITA Faster.
Reduce setup time with a single trial lens. Using liquid pressure, the new Liquid Trial Lens instantly delivers each patient's refractive correction with the touch of a button. (Available correction range is -8 to +8 diopters sphere. Spherical correction only. Only available on the HFA3 model 860.)
Improve confidence in test results with RedEYE (Available on both the instrument and through Glaucoma Workplace). Instantly review the patient's eye position, at any stimulus point.
Simplify operation with the intuitive new SmartTouch interface that novice users will appreciate.
Gain peace of mind with seamless transferability of legacy data from the HFA II and HFA II-i to the HFA3.
Faster, easier, more reliable than ever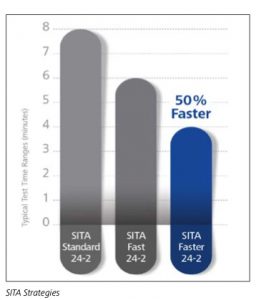 SITA Faster takes about half the time of SITA standard and 70% of SITA Fast with the same reproducibility as SITA Fast. This may improve patient satisfaction with perimetric testing and reduce patient fatigue.
Mixed GPA allows free mixing of SITA Faster, SITA Fast, and SITA Standard and allows full access to the patient's progression analysis including all SITA tests.
Liquid Lens technology allows you to automatically load each patient's refractive correction from the previous exam.
SmartTouch interface on the HFA3 platform gets you up and running with fewer touches. Simply select the patient's name and press start, all using a color graphic user interface.
Kinetic Perimetry: Significant advancements provide an easy-to-use graphical user interface with a full 180 deg testing range.
Informing your decision-making with GPA
Guided Progression Analysis (GPA ) provides an overview of the patient's entire visual field history, streamlines workflow and can improve clinical confidence. GPA simplifies and standardizes analysis of changes in glaucomatous visual fields.
Highlights any changes from baseline that represent larger than expected clinical variability.
Provides plain-language messages whenever changes show a consistent and statistically significant loss.
It helps to differentiate between the localized losses typical of glaucoma and overall depressions caused, for example, by progressive cataracts.
Sample Report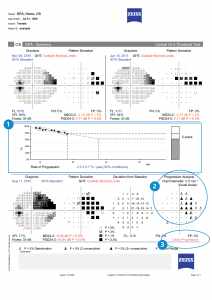 Visual Field Index (VFI) Trend is a regression analysis of the VFI values. It plots visual field loss against the patient's age, as well as the rate of progression
Glaucoma Change Probability Map is designed to identify progression events in consecutive visits at individual test points.
GPA Alert displays a plain language message about the likelihood of disease progression.
Technical Data – Specifications HFA3
The HFA3 that's right for you
All HFA3 Models perform custom static testing with custom static patterns for stimulus sizes I through V, and feature Guided Progression Analysis (GPA) to assist in care management over time.
The HFA3 Model 840 includes improved gaze and head tracking.
The HFA3 Model 850 adds vertex monitoring, blue-on-yellow (SWAP), and the new RElEYE monitor.
The HFA3 Model 860 adds the automated Liquid Trial Lens.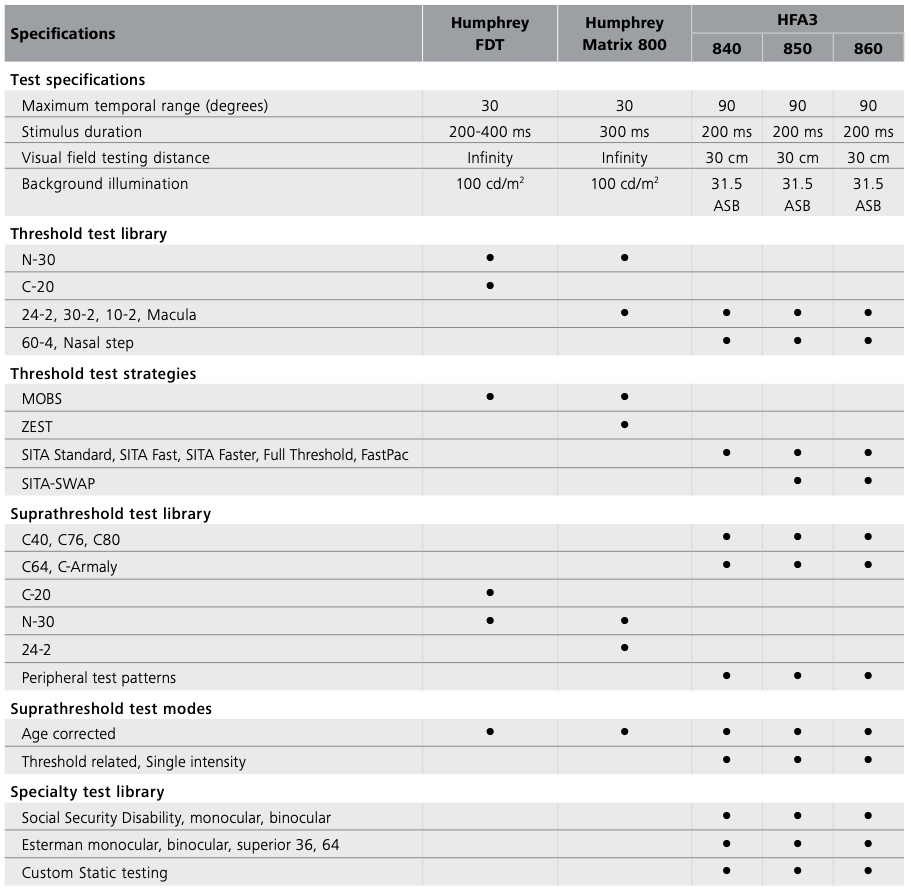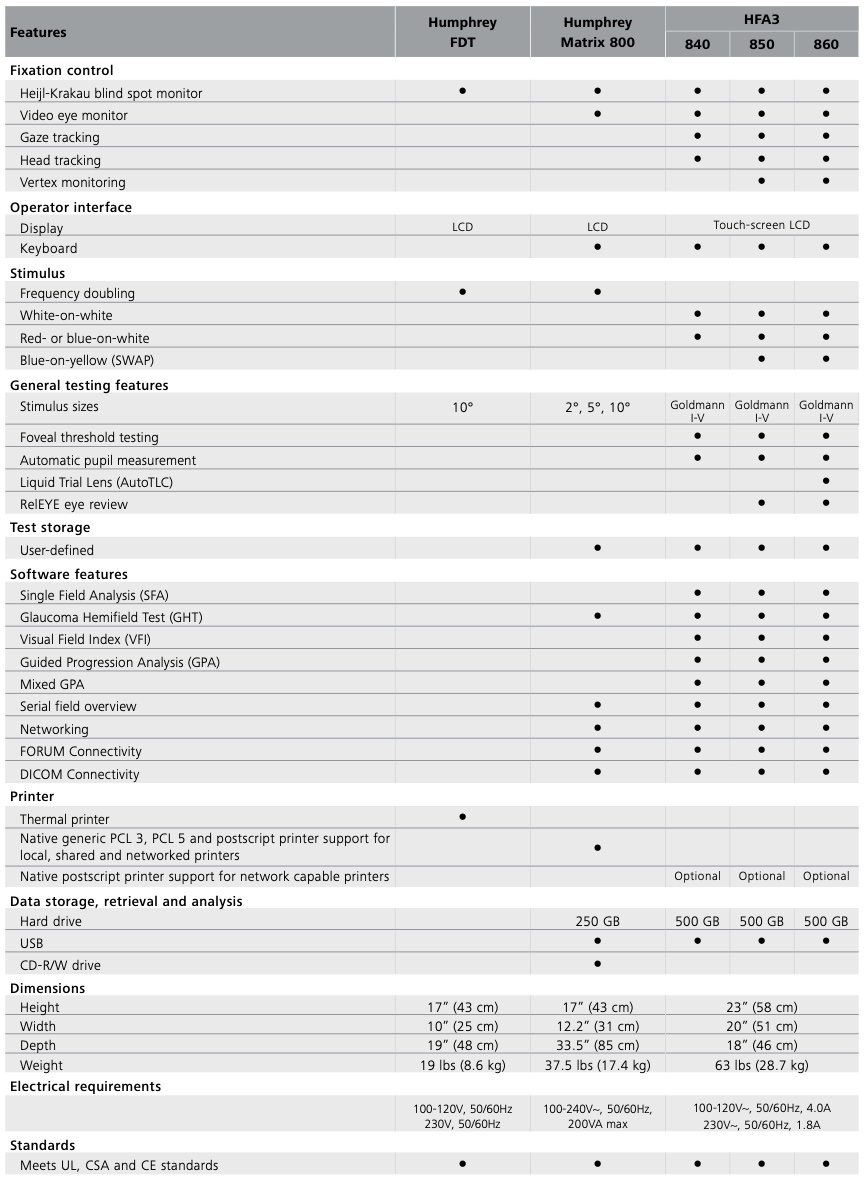 More information: